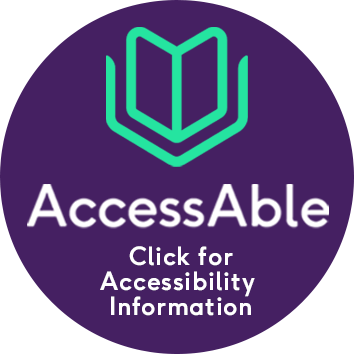 Ward Manager
Sister Louise Mosettig
Ward 45 is a surgical ward made up of three separate areas and patients are admitted for different types of procedures.
We do not have visiting facilities on the day unit to protect the privacy, dignity and confidentiality of our patients. However, if you have any specific needs please contact the ward and we will do our best to help.
I had the most wonderful experience on ward 45. All the staff were so kind and caring. Clearly very busy but nothing was too much for them. I felt safe and cared for by everyone, health care assistants, anaesthetists, surgeon, theatre and recovery staff , and my nurse. I wasn't afraid to ask questions and my nurse was the most wonderful, kind, compassionate , caring and funny lady – she was just wonderful.
Ward 45 Day Unit
When you come to Ward 45 Day Unit, we will ask you to sit in the waiting area for a short period of time whilst we prepare your admission requirements.
You will then be taken from the waiting area to be admitted by the nursing staff. Relatives and carers are requested to remain in the waiting area unless there is a specific need for them to accompany you, such as an existing medical condition.
Once you have been admitted, we will inform your relatives and carers of what will happen next.
A contact telephone number will be given to allow information sharing, regarding your discharge arrangements from the ward.
Relatives/carers are welcome to remain in the Ward 45 waiting area.
Ward 45 day of surgery arrival
If you have been asked to come for day of surgery arrival, you may be accompanied by a relative.
You will be admitted by the nursing staff in preparation for your surgery.
Please ensure the following:
Bring any tablets, medicines or inhalers you are prescribed
If possible, bring a dressing gown and slippers
Wear glasses rather than contact lenses, if possible
We advise you NOT to bring any valuables or jewellery on the date of admission
Do not wear nail varnish on fingers or toes and keep makeup to a minimum. You will be asked to remove any eye make-up prior to your surgery
What happens before and after your procedure?
You will meet a member of the surgical team who will discuss the procedure with you and you will be asked to sign a consent form.
You will also meet the anaesthetist who will discuss your medical history.
After your operation you will recover in the recovery area of the theatre suite. Once you are fully awake the recovery staff will assess if you are ready to return to the ward.
On return to the ward, an assessment will be made and once you are recovered, you will be offered something to eat and drink.
If you are due to go home the same day, the nursing staff will monitor you on the ward for at least two hours after your procedure.
Once the nursing staff are satisfied you are well enough to go home, you will be given discharge advice and any medications you need. You will be advised of any follow up appointment or further treatments.
Following your operation or procedure
You will be transferred to the inpatient ward as part of your recovery.
The nursing staff will provide contact numbers for the inpatient ward to allow relatives/carers to make enquiries following your operation/procedure.
Location of ward
Ward 45 is on level five of Leazes Wing at the RVI
Contact
Please call 0191 282 5645